For your best service and quality stay we provide you the following services: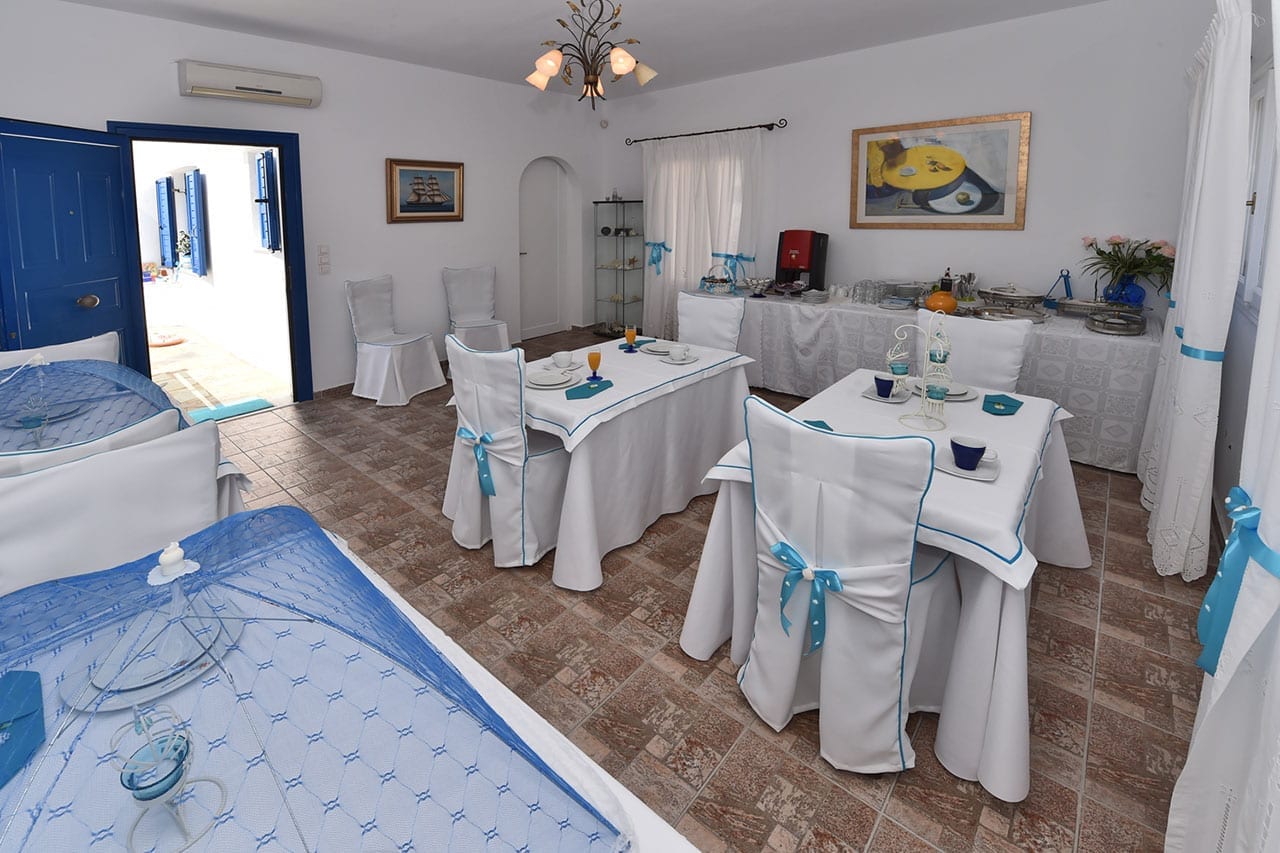 Breakfast – «AQUA VISTA» Restaurant
Aqua Vista Restaurant has a warm and welcoming atmosphere where the colors of the Aegean dominate. Its decoration with the sea landscapes and the expensive fabrics in shades of white with turquoise is very impressive.
Our experienced chef presents daily wonderful local dishes of Greek cuisine in buffet, creating unique flavors with fresh local traditional products.
During your delicious feast you will encounter various high quality food, such as handmade pies with artichokes, Mediterranean spinach, cheese, vegetable and pumpkin pie.
Finally, you should try the sweet alchemies with chocolate, bougatsa and seasonal fruits or the traditional sweets of the island.
BOOK NOW
When an idea combines with inspiration and ``meraki`` (pleasure of accomplishment), the result has to be successful! With emphasis on high aesthetics and with special care, we created in Chora of Tinos the fabulous Cyclades - architectural - styled complex ``Mata's Apartments``, which offers you the unique opportunity to enjoy wonderful moments of relaxation, unconcern and calmness.
For all our customers, we offer the following facilities in our apartments: